Fulford Homes


Parkview Meadows


O'Fallon, IL
Sales and Contact Info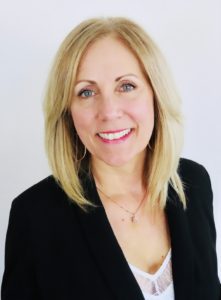 Sherry Conroy, Community Sales Manager
[email protected]
CLICK HERE FOR DIRECTIONS: Located in O'Fallon, IL off Obernuefemann Road across from O'Fallon Family Sports Park
Sales Office Address:
1116 Montebello Lane
O'Fallon, IL 62269
Open hours:
Sun – Mon: Noon – 5 pm
Sat, Tues – Wed: 10 am – 5 pm
Thurs – Friday: By Appointment Only
Parkview Meadows
New Phase Open Now!

Single Family Homes in O'Fallon, Illinois
O'Fallon, Illinois, is a fast-growing and family-oriented community. The population is just under 30,000 people, and there are plenty of young families here. In fact, the number of residents has increased by about 30% since 2000. O'Fallon is a diverse city. It is close to Scott Air Force Base, one of the largest employers in the region.
O'Fallon is located close to many large employers, including Scott Air Force Base and many government contractors, BJC Memorial East Hospital and St. Elizabeth's Hospital. O'Fallon is home to three interstate interchanges so there is quick access to the entire St. Louis Metro area. There are plenty of interesting local businesses, too, like the Bike Surgeon and Kool Beanz Cafe. Healthy living is a big deal in the city, and there are plenty of great local farmer's markets.
O'Fallon's downtown is home to many community events like Oktoberfest and a Christmas in July festival. This is a city that takes togetherness and civic pride seriously. In O'Fallon, people are proud to celebrate each other and their town. This is also an active place. Biking is popular in O'Fallon, as are sports. Luckily, one of our new neighborhoods is close to one of our recreation facilities!
Parkview Meadows is one of the most anticipated planned communities to come to O'Fallon. The sites are well spaced and surprisingly affordable places to build a home with the perfect floorplan for your family.
An incredible location, right across the street from the O'Fallon Family Sports Park on Oberneufemann Road. This neighborhood of single famly homes is perfect for your growing family!
*All prices are subject to change without notice and are not guaranteed.  Please contact Sales Manager for more info.